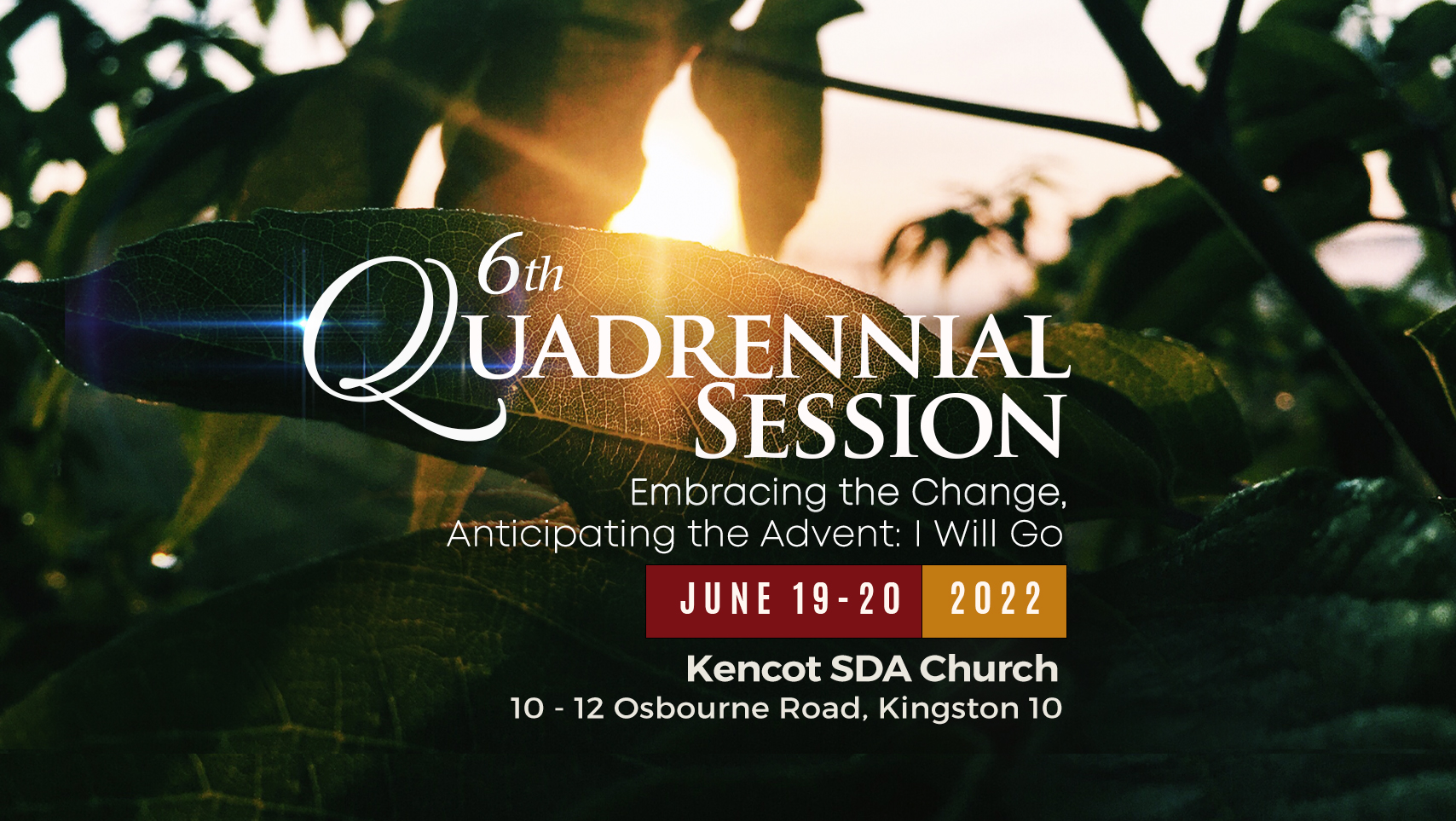 Notice of the East Jamaica Conference
6th Quadrennial Session
Notice is hereby given that the Sixth Quadrennial Session of the East Jamaica Conference of Seventh-day Adventists will be held on Sunday, June 19, 2022, and Monday, June 20, 2022 at at the Kencot Seventh-day Adventist Church, 10-12 Osbourne Road, Kingston 5, Jamaica. The Theme is: "Embracing Change: Anticipating the Advent, I Will Go!"
On Sunday, June 19, 2022, registration will commence at 7:30 a.m. to 9:30 a.m., at the V.H. PercyCentre. This will be followed by the opening ceremony that will start at 10:00 a.m.
This Session is called to:
1. Receive reports from the Officers and Departmental Directors.
2. To elect Officers and Departmental Directors for the next Quadrennium.
3. Consider revisions and changes to the Conference's Constitution and Bylaws.
4. To transact such other businesses as may be place before the delegates.
The Constitution of the East Jamaica Conference, Article 3 Section 1a states: Regular Delegates: All delegates duly accredited by any one of the organized churches of the Conference. Each church shall be entitled to one delegate for the organization and one additional delegate for each 500 members or major fraction thereof beyond the first 251 members and who hold membership in the local church which accredits them.
Delegates are selected by the local churches, according to the terms of the Constitution and By-laws of East Jamaica Conference.
All duly appointed delegates are invited to be present at this Conference Session.
Eric L. Nathan, President
Linton G. Williams, Secretary
Michael Porteous, Treasurer  
---
RESOURCE DOCUMENTS
---
---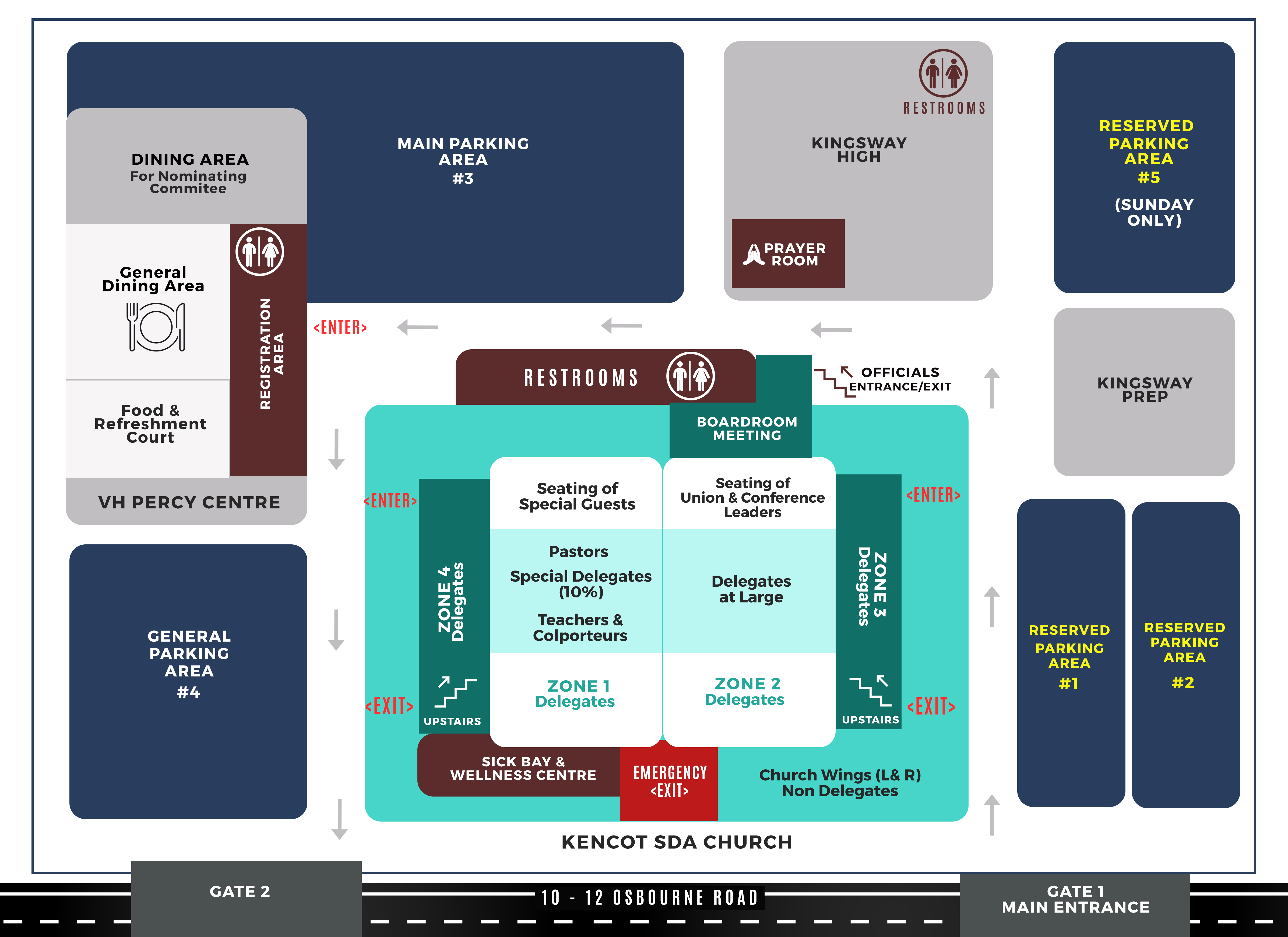 ---