KINGSTON, Jamaica. August 27, 2023. Seasoned participants lined the streets on Hope Road- St. Andrew, to kickstart the post-Covid staging of the Good Samaritan 5K Health Run, hosted by the Andrews Memorial Seventh-day Adventist Church. The run which saw a three year break due to global pandemic, returned in scintillating fashion on Sunday, August 27, 2023, with the two-fold aim, of acquiring funds to purchase a dialysis machine for the Andrews Memorial Hospital and to continue its support of the work at the Good Samaritan Inn, a drop-in centre for the homeless in downtown Kingston.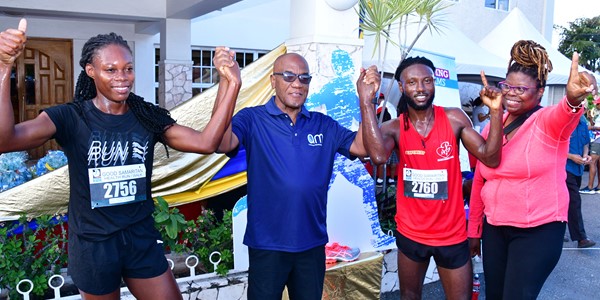 "Approximately ten to twelve percent (in excess of 300,000) of the Jamaican population, suffers from chronic kidney disease" said Dr. Derria Cornwall, Director of Health Ministries for the Andrews Memorial Seventh-day Adventist Church and Consultant Radiologist, at the University Hospital of the West Indies.
"Many of the persons who need dialysis do not receive it. It is for this reason that this year's run is focused on raising the awareness, while aiming to increase access to affordable dialysis treatment" she ended. This year's run featured several prominent members of the Jamaican society who each pledged their support to improve the livelihood of the less fortunate. Among those participating was His Excellency, Ambassador R. Masakui  Rungsung, the Indian High Commissioner who was touched by the need to give back to a worthy cause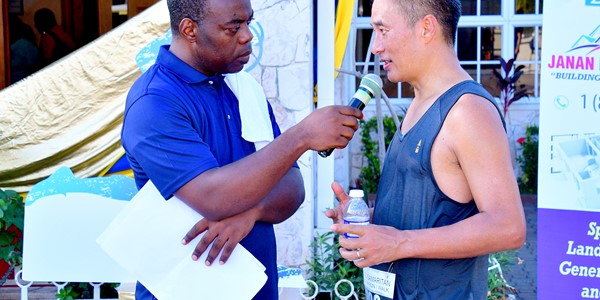 "I was motivated to participate because of the importance of the cause" he resonantly echoed. Among the entities also throwing their support into this year's run was the Andrews Memorial Hospital, which for many years has sought to make healthcare affordable and accessible to all. However, due to limited resources, they have faced significant setbacks slowing the pace of their long-held vision.
However, recently appointed CEO of the Hospital, Donmayne Gyles, highlighted the extent to which this year's partnership and staging of the 5k health run has tangibly advanced the vision held by the health care facility to advance the availability of health care to all Jamaicans.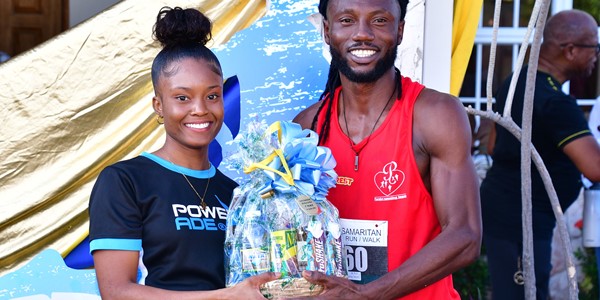 "We are on a drive to engage in partnerships that benefit all Jamaicans, especially the marginalized" said Gyles. "We believe that this is a step in the right direction as we seek to help make Jamaica a better place to live, work, raise families and do business" he ended.
In addition to the Andrews Memorial Hospital, the Good Samaritan Inn also stands to benefit from funds raised from this year's health run. The Inn, located at 2-4 Geffrard Place in Kingston, caters to the needs of the homeless by providing: showers, hot meals, laundry facilities, medical and dental clinics which also serve the communities in and around the facility at National Heroes Circle.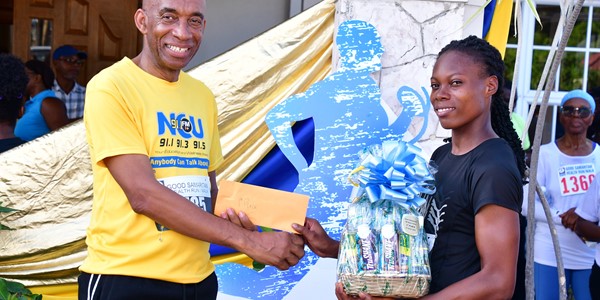 Sponsors for the Good Samaritan 5k Run include: Wisynco Group (Wata, Tru Shake, Powerade, and Nature Valley brands), Precision Imaging Centre, Sterling Packaging, Digicel Foundation, SportsMax, the University College of the Commonwealth Caribbean, Derimond Trading, KVM Graphics & Packaging, Jamaica Money Market Brokers Limited (JMMB), Pepsi-Cola Jamaica Ltd, Pioneer Manufacturers & Distributors, World Brands Services (Popcorners, CapriSun and Soy Fresh brands) ABTax, OJay Koolers, FYAH 105FM, IRAD Disposables, Marinol Limited and Papine Wholesale.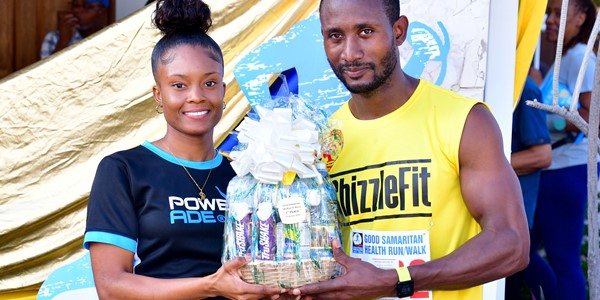 The race was further endorsed by the Ministry of Health - Jamaica Moves and the Andrews Memorial Hospital, with timing support provided by raceorganizer Alan Beckford.
Fastest Runners                                        Fastest Walkers 
Males                                                          Males 
Kemar Leslie (17:25)                                   Duwell Allen (26:01)
Winston Dehaney (17:39)                            Oswy Gayle (34:30)
Andrew Powell (18:01)                                 Maxwell Smith (37:29) 
Females                                                       Females
Roneisha McGregor (23:01)                           Paula Sinclair (34:49)
Raquela Walker (27:05)                                 Maribel Alao (38:46)
Alesha Henry (28:18)                                    Joy Spencer (40.51)
Under- 13 Group Finishers
Male                                                           Female
Elisha Russell                                               Ryleigh Malcolm
To pledge your ongoing support of these projects, please contact andrewsmemorialsdachurch@gmail.com or call 876-920-7782 or 876-754-0088.
The next staging of the Good Samaritan 5K Health Run will be held on Sunday, August 25, 2024.
East Jamaica Conference of Seventh-day Adventists Comment Guidelines: